Park Plaza
Park City, Utah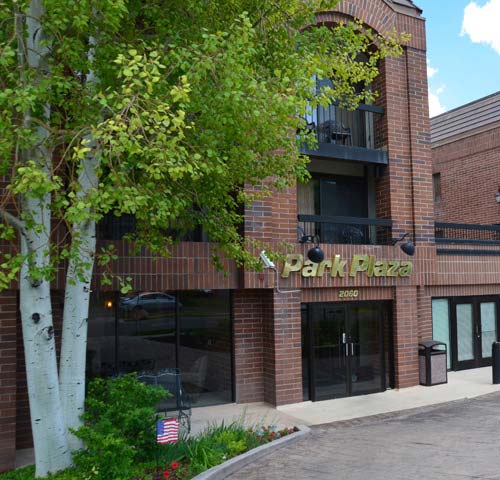 1364
Prime
float
1 / 2
annual
$1,900
2094
Prime
float
1 / 1
annual
$1,000
30955
Prime
float
0 / 1
annual
$450
25686
Prime
float
1 / 2
annual
$1,900
CAN'T FIND WHAT YOU'RE LOOKING FOR?
GO HERE
Resort Description: (scroll for more)
Whether you are looking for a snow-covered outdoor extravaganza on a snow covered mountain, heading out for tee-off, or catching some rays at the pool, a timeshare resale at Park Plaza Resort in Park City, Utah is the place to be, all year round, and Premier Timeshare Resale will get you there. Within minutes of 3 ski areas and downtown Park City, you will be in the prime location for all of your vacation needs. Over the winter months you have a number of activities to choose from, whether you want to ski, snowboard, snowshoe, ice skate, snow tube, take a leisurely sleigh ride, try bobsledding at the Park City Utah winter sports park, or try one of many other winter activities. During the summer Park City offers a number of activities as well. Maybe you would like to enjoy the beautiful landscape via hot air balloon, or relax with your friends while golfing at any of the eleven amazing mountain golf courses that are all within a 30 minute drive from Park City. Perhaps you would like to try some fun family activities. You could go whitewater rafting along the rapids of the Weber River, or the rapids of the Provo River. If you prefer to stay on solid ground you can go hiking or biking through the over 150 miles of public trails. While enjoying the beautiful mountain scenery, there are many activities to choose from. Your stay at your Park Plaza Fractional Ownership in Park City, Utah will be a memorable one, filled with fun and adventure.
Park Plaza Timeshares
The units in Park Plaza Resort range from studios and mini-suites to 1- and 2- bedroom units. The studios can comfortably sleep 2 people, and offer 1 bathroom, a two-burner stove top, microwave, refrigerator, air conditioning, TV/VCR/DVD, free Wi-Fi, and 280 square feet of space. The mini-suites and 1- and 2- bedroom units all come equipped with a range, oven, dishwasher, microwave, refrigerator, air conditioning, fireplace, TV/VCR/DVD, and free Wi-Fi. All of the 1- bedroom units are handicapped accessible. The mini-suites sleep up to 4 people, have one bathroom, and 520 square feet of space. The 1- bedroom units sleep up to 6 people, have two bathrooms, and 860 square feet of space. The 2- bedroom units, commonly called Presidential Suites, sleep up to 7 people, have three bathrooms, and 1100 square feet of space. The amenities include free shuttle service, ski service, onsite concierge, indoor pool & hot tub, fitness gym, sauna, outdoor BBQ area, heated underground parking, fireplaces in all rooms (except studios), air conditioning, fully equipped kitchens, free Wi-Fi, and a recreation room with a pool table and arcade.
Depending on the time of year you decide to enjoy your Park Plaza timeshare, there are many annual attractions to check out. Every January the Sundance Film Festival is held in Park City. The Winterfest is held annually for 10 days beginning the third Thursday in January. If you are visiting during the summer, you can come for the 4th of July parade, Miner's day celebration over Labor Day weekend, Park City Art Festival, Jazz and Music Fest, or attend free local concerts at Deer Valley Ski Resort, held every Wednesday and every Saturday at the Canyons Ski Resort throughout the summer.
Before, during, and after any of the countless activities you may attend, you may be wondering where to feed the hunger inside of you. Look no further, Park City has many choices near your Park Plaza timeshare when it comes to the culinary arts as well. You could visit the Grub Steak Restaurant and try one of the house favorites including the Dry Aged Top Sirloin of Prime Beef, a Butch Cassidy Burger, a 16 oz Kansas City Black Angus Strip Steak, Utah Lamb Chops, Baked Utah Ruby Trout, or try the Hunters Mixed Grill(skewer of elk sirloin, wild boar sausage, and tenderloin of bison). If you are hungry for a Mexican flavor, try Nacho Mama's for Mexican-style dishes with a southwestern flair. Nacho Mama's specials include the Jose Pollo or Jose Beef (your choice of chicken tenders or hand sliced New York Steak sautéed in a chipotle sauce with red and green bell peppers and served with two flour tortillas), a full or half rack of baby back ribs that are baked in a spicy chipotle sauce for 5 hours then grilled to perfection, or you could try the baked Relleno (chipotle egg batter with roasted green chili's, two cheeses and your choice of chicken, shredded beef, shrimp, or vegetarian). This is for those who love a spicy meal! Also, located within just a few blocks of the Park Plaza you'll find Blind Dog Asian and Sushi Restaurant, Fuego Italian Restaurant and Pizzeria, Pizza Hut and Seven Eleven.
For more information on the best resale deals on our Park Plaza timeshares for sale, see our current listings. Buying a pre-owned timeshare, also called a timeshare resale, will not only save you thousands but ensure your family a fabulous vacation for years to come. If you're already an owner and considering options to sell a Park Plaza timeshare, Premier Timeshare Resale does not charge any fees in advance of a sale.
Please give us a call at (800) 861-8754 x6000 for any questions you may need answered about Park Plaza Resort Timeshare Resales.