The Westin Desert Willow Villas Palm Desert
Palm Desert, California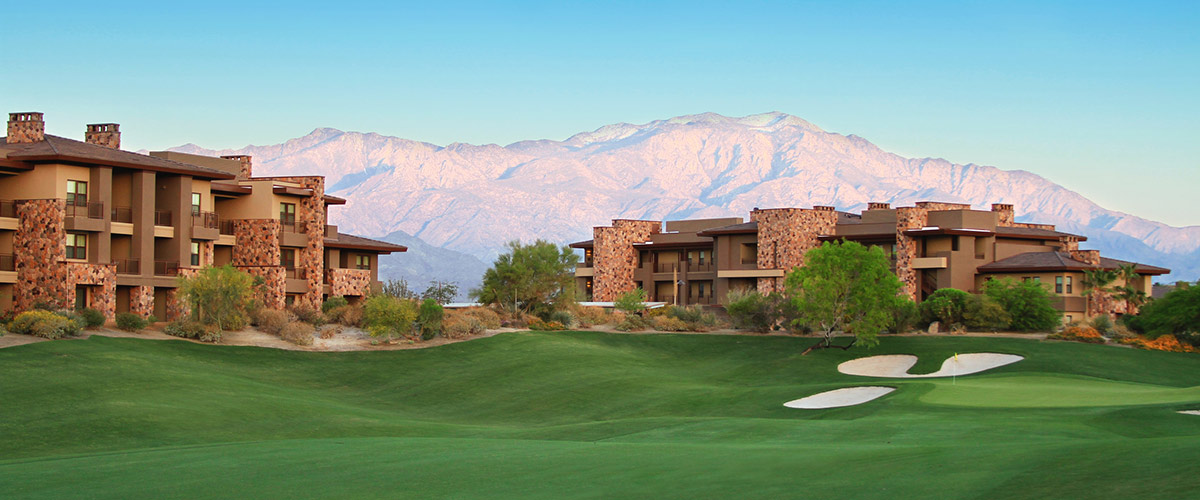 20782
Gold
float
2 / 2
every other year - even
$1,500
34441
Gold
float
2 / 2
every other year - even
$1,900
32479
Platinum Plus
points
2 / 2
annual
$3,400
CAN'T FIND WHAT YOU'RE LOOKING FOR?
GO HERE
Resort Description: (scroll for more)
As a famous playground for Hollywood celebrities for nearly a century, the Palm Desert is a highly sought after vacation destination that invokes a certain lifestyle and attracts visitors from around the globe in search of recreational activities and natural attractions. Proclaimed by many as a golfer's paradise, everything under the sun can be found in the Palm Desert, captivating each and every visitor. From hitting the links and relaxing at the spas to rolling the dice at a casino and exploring the wildlife, the Palm Desert offers endless activities for every person on your vacation. Surrounded by the stimulating California environs, The Westin Desert Willow Villas Palm Desert is the perfect escape for anyone seeking natural beauty and endless cultural activities.


Embrace Comfortable Luxury at The Westin Desert Willow Villas Palm Desert
Your Westin Desert Willow Villas timeshare is a rejuvenating desert escape that welcomes you with chic elegance and all of the comforts of home. In perfect harmony with the enchanting landscape of the Sonoran Desert, canyons, mountains, and endless cacti can be seen from the private patio or balcony of your Westin Desert Willow Villas timeshare resale. Each day, your stylish haven awaits your return after exploring and playing in Palm Desert. Offering spacious one or two bedroom villas that feature up to 1,420 square feet of impeccably designed living, dining, and bedroom areas that can accommodate as many as eight adults, Westin Desert Willow Villas resales are the perfect home away from home. Each villa features signature Westin touches, such as a Westin Heavenly Bed® and Westin Heavenly Bath®, as well as a fully equipped kitchen, flat-screen TVs, a washer and dryer, and endless slabs of marble and granite, providing your guests or your family with a reinvigorating retreat.


The Westin Desert Willow Vilas: Golf and Tennis Anyone?
Regardless of the number of times you visit Palm Desert, you are guaranteed to experience blue skies and a relaxing game of golf or a challenging tennis match. With over 100 well-groomed golf courses scattered throughout the Coachella Valley, including the renowned Mountain View and Firecliff courses conveniently located in the Westin Desert Willa Golf Resort, it is easy to see why Palm Desert attracts thousands of golfers each and every year. However, tennis players of every skill level can also enjoy a competitive match at a myriad of public courts, private tennis clubs, or sports clinics.


The Westin Desert Willow Villas for Spa and Fitness Lovers

Westin Desert Willow Villas fractional ownership properties may be surrounded by emerald greens, but the resort caters to enthusiasts of other sports as well. With lighted basketball and tennis courts, bicycles, and water volleyball available beneath the cloudless skies of Palm Desert, the recreational options are boundless. A 1,400 square foot state of the art gym is also available, and afterwards, you can visit the sauna for some serious muscle relaxation. However, you can discover ultimate renewal and rejuvenation at The Spa at Mission Hills, the resort's luxury spa retreat. Here, you can choose from an expansive treatment menu designed to revive your body and spirit as well as your skin.


Discover the Desert at The Westin Desert Willow Villas Palm Desert
Adventure seekers of every age can experience exotic desert wildlife up close and personal at the 1,800-acre Living Desert preservation park that showcases a myriad of exotic animals from Africa and North America. Children especially love the indoor Children's Discovery Museum of the Desert, which allows them to satisfy their scientific curiosity by engaging in 50 hands-on exhibits that provide hours of play and exploration.


Experience the Vacation of Your Dreams at the Westin Desert Willows Villas
If you are interested in learning more about Westin Desert Willow Villas timeshares for sale, Premier Timeshare Resale can be your go to resource. The real estate professionals at Premier Timeshare Resale have their pulse on the timeshare market, and they can find you Westin Desert Willow Villas timeshare deals, allowing you to find and buy a Westin Desert Willow Villas timeshare that suits your needs and your budget. If you would like to sell a Westin Desert Willow Villas timeshare, Premier Timeshare Resale can find the right buyer for your timeshare in no time at all.