The Westin Kierland Villas
Scottsdale, Arizona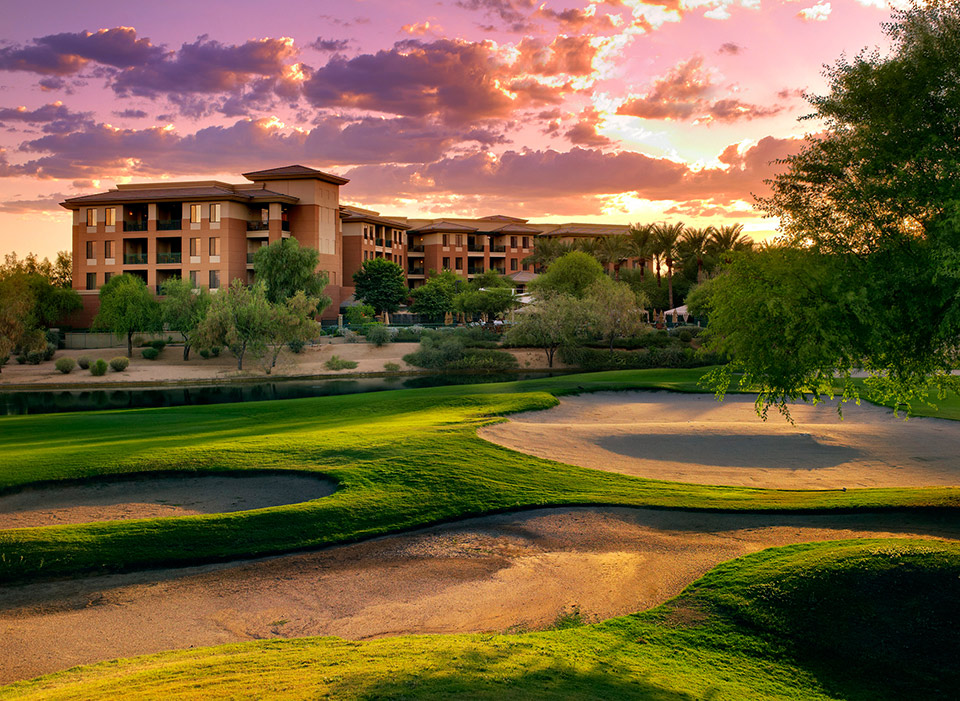 36980
Platinum (81000 pts)
float
1 / 1
annual
$9,400
CAN'T FIND WHAT YOU'RE LOOKING FOR?
GO HERE
Resort Description: (scroll for more)
There are so many reasons to make Scottsdale, Arizona your vacation destination. Whether you want to enjoy first-class golf on one of the 174 courses, take in the beautiful scenery, or just enjoy Scottsdale's over 300 days of sunshine a year, a timeshare resale at Westin's Kierland Villas is a great option for you.
The Westin Kierland Villas Timeshare Resort
The Westin Kierland Villas Guest Services
You can come to The Westin Kierland Villas and unwind from life's stress the moment you check-in. Some of the guest services include: grocery service (feel free to call ahead at least 72 hours in advance of your arrival to place your order so all of your grocery needs will be there for you), concierge service, barbecue grills, a 24-hour front desk, luggage storage, an ice machine, safe deposit boxes, smoke detectors, handicap accessible facilities, free parking facilities, and air conditioning. Westin Kierland timeshare resale owners here expect the best and get the best.
Westin Kierland Villa Options & Amenities
Westin Kierland fractional ownerships are available in your choice of a one-bed/one-bath villa, one-bed/one-bath premium villa, or a two-bedroom/two-bath lockoff villa. The one-bed/one-bath villa can accommodate up to four people, includes 543 square feet of living space and 106 square feet of balcony space. The one-bed/one-bath premium villa sleeps four people, has a dining area for six, includes 871 square feet of living space and 103 square feet of balcony space. The two-bedroom/two-bath lockoff villas are actually two separate villas, both including a bedroom and a bathroom, fully equipped kitchen and living area. Every bedroom is equipped with a signature, down filled Westin Heavenly Bed, granite counters and maple wood cabinets. Check our Westin Kierland Villas timeshares for sale to compare prices.
Each room comes equipped with entertainment amenities such as: a 32" inch color television, a flat screen television, a CD player, Bose AM/FM Wave Radio and DVD player. Every timeshare villa features a dining area, living area, a furnished private balcony, blackout-lined drapery for extra privacy, ceramic cooktop stove, fully equipped kitchen, double sofa bed, ceiling fans, an in-room safe, built-in entertainment center, a washer and dryer, refrigerator, microwave/convection oven and a full dining service. Business amenities within the timeshare villa include dual telephone lines, high speed internet access, and voicemail.
Adventure Awaits You at The Westin Kierland Villas
If you want to release some energy with active sports, you have your choice of activities in which to participate. You'll find bicycle trails, horseback riding, hiking, swimming at the pool, keeping up your routine at the Westin Gym, golfing at The Kierland Golf Club, relaxing with spa treatments at The Westin Kierland Resort and Spa (which is right next door), or enjoying food and drinks at one of the onsite locations. If you have your children with you, they'll be pleased when you take them to the Cracker Jax Family and Fun Sports Park (2 miles away), Cactus Park (3 miles away), or for a family night out to watch the Arizona Diamondbacks while they play at Chase Field (only 11 miles away).
Where to Dine When Staying in Your Westin Kierland Villas Timeshare
When you finish your activities, and you're ready for dinner, there are many restaurants nearby for you to choose from. If you are in the mood for an American Alfresco business atmosphere, try Desert Moon Grill and Saloon, with house dinner specialties like the Mahi Mahi, pork spareribs and steamed fish. If you are in the mood for American fish and seafood flavor, visit Tommy Bahama's Tropical Cafe for signature Tommy's World Famous Coconut Shrimp and Pina Colada Cake. You can also try Mastro's Ocean Club for fish and seafood, with Chef Siegfried Hohaus serving you a delicious menu including, Quilcene Oysters, Boston Clam Chowder, whole Dungeness Crab, and the Ocean Club Bouillabaisse. If you are in the mood for something lighter than a full course meal, you may want to look for Uncorked Wine Bar, which has been called a hidden gem from many who have tried it. With about 20 unique tasting menu items's including paninis, salads and desserts. Enjoy the weather on the outdoor patio, while you sink your teeth into something tasty!
Buy or Sell Westin Kierland Villas with Professionals
Whether you want to buy or sell a Westin Kierland Villa timeshare, Premier Timeshare Resale will help you every step of the way. Premier's agents have access to hundreds of timeshare resale listings and for sale by owners to find you the best timeshare resale deal at Westin Kierland Villas. Additionally, Premier Timeshare Resale's licensed real estate agents will never charge an upfront fee to sell a Westin Kierland timeshare.