Disney's BoardWalk Villas
Lake Buena Vista, Florida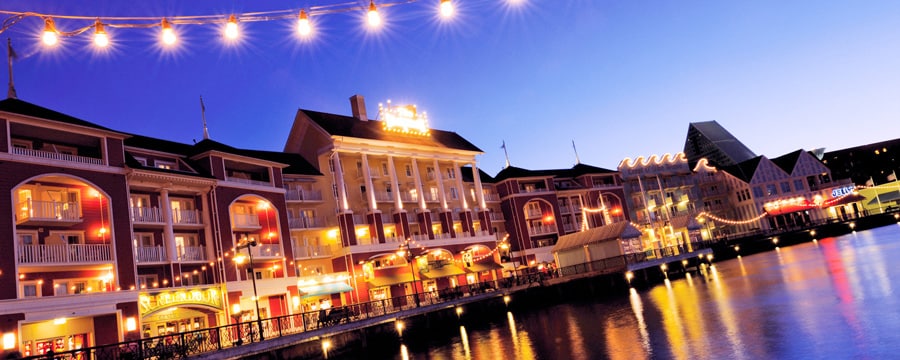 CAN'T FIND WHAT YOU'RE LOOKING FOR?
GO HERE
Resort Description: (scroll for more)
Orlando is a top vacation destination. With its unparalleled collection of theme parks and attractions, this central Florida city attracts tourists from all over the world. Orlando's weather provides excellent opportunities to enjoy outdoor recreation like boating, fishing and golfing. With so much to do, it's easy to see why an Orlando timeshare resale is ideal. Disney's Boardwalk Villas timeshares will provide the perfect accommodations for you and your family on your annual escape to exciting orlando.


About Disney's Boardwalk Villas
Travel back in time to a gentler era characterized by wholesome entertainment in the signature Disney style. Disney's Boardwalk Villas timeshares for sale allow families to enjoy the best that the Walt Disney World resort has to offer. Fractional ownership at Disney's Boardwalk Villas puts guests within walking distance of EPCOT and Disney's Hollywood Studios. In addition, a Boardwalk Villas fractional ownership puts guests in the middle of the resort's colorful boardwalk area where something fun is always happening. Boardwalk games, live entertainment and special activities reserved just for guests are all a part of the offerings. Other Walt Disney World attractions like two additional theme parks, two water parks and the vibrant Downtown Disney quarter are accessible via a free transportation system.


Property Features and Amenities
Disney's Boardwalk Villas timeshare deals provide guests with an opportunity to relax in a highly themed setting that's reminiscent of the Atlantic City boardwalk of the 1920s. Buildings are painted in soothing saltwater taffy colors and rollicking music pours from carefully placed speakers throughout the property. Beautifully landscaped grounds are meticulously maintained and several lovely water features are scattered throughout the property. Guests who have purchased a Disney's Boardwalk Villas timeshare resale experience classic Disney service throughout the length of their stay. Services provided include in room meals and babysitting along with a full service concierge desk located in the lobby. The concierge is always on duty to help guests navigate the enormous Walt Disney World complex, make meal reservations and generally get the most out of their magical vacation.


When you buy a Disney's Boardwalk Villas timeshare resale, you gain access to a host of desirable amenities. The exciting Luna Park Pool with its 200 foot waterslide is a hit with kids. Its carnival theme is colorful and fun while also making a spectacular backdrop for photos. Two leisure pools are also located on the site, and numerous hot tubs make it easy for adults to relax. Boardwalk Villas fractional ownership also enables guests to attend nightly campfire storytelling sessions and movies under the stars. Other property amenities include jogging and biking trails, and parking and Wi-Fi access are always complimentary. There's also a playground, tennis courts and mini powerboat rentals for tooling around Crescent Lake.


Residence Features and Amenities
Buying a Disney's Boardwalk Villas timeshare makes it easy to enjoy idyllic family vacations in comfortable surroundings. Guests may choose from one, two or three bedroom villas. Regardless of the number of bedrooms, people with a Boardwalk Villas fractional ownership will find that their accommodations are spacious and include all of the comforts of home. The colorful interiors are an excellent reflection of Florida's natural landscape. In a common living area, all villas feature a full kitchen and a cozy seating area where families can relax and unwind after a long day of adventure. Bedrooms offer generous square footage and deluxe beds with top of the line linens. Most bedrooms include an intimate seating area and a balcony. Bathrooms are unusually large and boast beautifully tiled floors that are period correct for the resort's overall atmosphere. The entire effect is quaint, homelike and welcoming, just the sort of place where a family would love to retreat after a busy day of fun.


How to Get in on the Fun at Disney's Boardwalk Villas
The best way to start enjoying perfect vacations is to buy a Disney's Boardwalk Villas timeshare resale. Whether you are looking to sell a Disney's Boardwalk Villas timeshare or buy a fractional ownership in this desirable property, Premier Timeshare Resale is the best resource for making your vacation dreams come true. A resale timeshare is the ideal way to go because it lets you buy a Disney's Boardwalk Villas timeshare at a fraction of the cost. Contact Premier Timeshare Resale today to speak with a representative about this amazing opportunity.